The design of the Lyon nightscape is a joint venture between the government and the citizens. Various lighting materials are used by trail and error throughout the city to create its lightscape. Standing on a street corner one gets the impression that paint materials were thrown onto a canvas, as the artist decided what kind of city and nightscape to paint.
---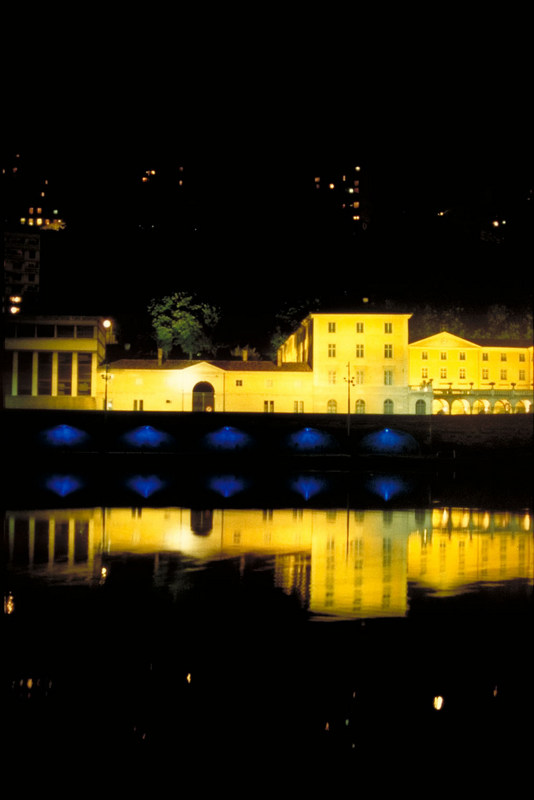 The striking blue florescent lights and sodium lamps illuminate the National Institute of Music along the River Saone.
---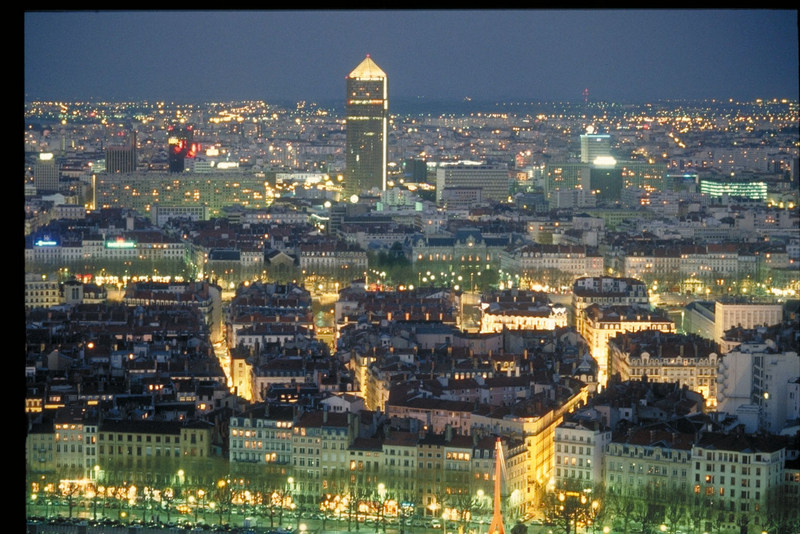 The view from La Colline de Fourviere across the City of Lyon is beautiful, with no glaring lights in sight.
---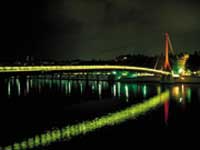 The Justice Suspension Bridge over the River Saone is just 4.2 meters wide.