Ljubljana, the self-contained capital of Slovenia has a charming old cityscape made up of buildings topped with red tiled roofs. At dusk, people flock to the Ljubljana River to rest after a busy day and watch the lights come on over the city. Many historical buildings are lit up in this compact downtown, with other lights here and there creating a comfortable rhythm of lighting and darkness.
---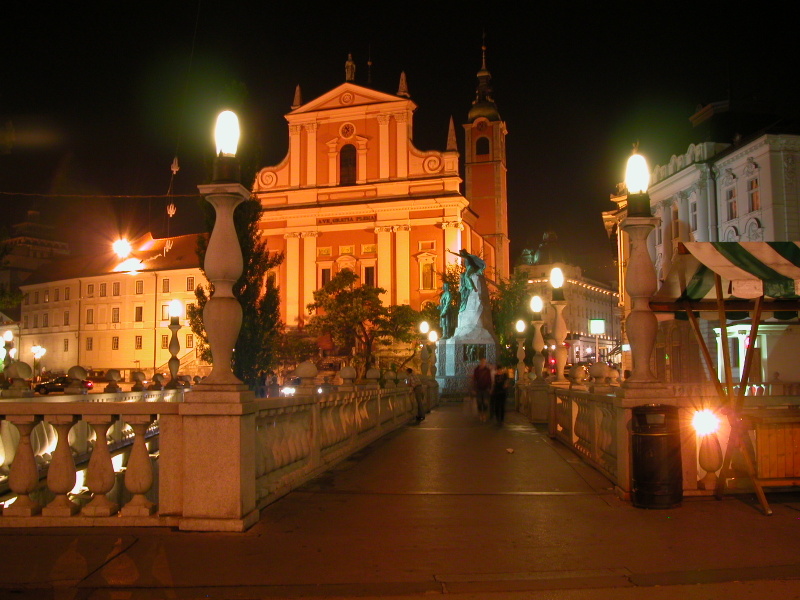 The Tomostovje Bridge designed by Jose Plecnik connects the old city with the new city. Of all the bridges over the Ljubljana River, this is the one most central and with the most foot traffic. The orange lit facade of the Franciskanska Church next to the Presernov Plaza is visible from the bridge.。
---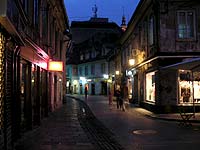 Leaving the Presernov Plaza behind, the smaller streets are cloaked in darkness. Shop windows are dimly lit and a few neon signs are aglow down the street.
---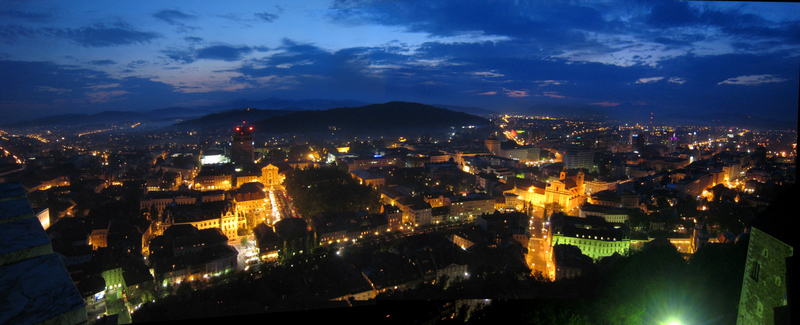 View of the city from Ljubljanski Grad. From the darkness, activity along the river and the illumination of some main buildings creates axis of light across the city.