Ohi wharf in Tokyo Bay
These kind of Nightscapes are often called as "An Industrial Vernacular". It wasn't intended by someone like a designer but is totally impressive because of the beauty of functions without any ornament. Like beautiful shapes in the forest, industrial facilities that has perfect functions are outstanding.

I disagree with his comment ""Glare" sometimes turns out to be a Hero". Glare is always just an enemy. I remember that I once had a project to enhance the thermal power station at night. It was fun and exciting experience for me.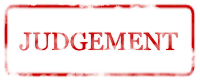 MENDE'S JUDGE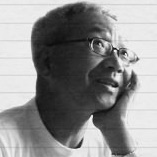 The city was devastated by a natural disaster that

wiped out all power poles and even underground

electrical wiring and ducts. It's a tough situation to

even get electricity to the area. However, solar panel

mounted street lights don't need any electrical wiring.

It might be wise for the government to buy and issue

solar power lighting to these areas. Even in t imes of a

power outage, lighting with capacity to generated

electricity from a natural source is a good backup

plan.