Hong Kong Apartment Retail Shop
Hong Kong is amazing city which is with 263 islands and 7410 thousand people are living in the 1106.34 square kilometers area.

As the performance in the photo, due to the expensive rent fee, most of tenant has been renovated the apartment to be a retail shop, showing the products in the balcony.

Each time when I walk through of this street. I was busy to have a look there small shops one by one. At this moment, I think the lighting is a kind of communication between the city and citizen. Now, the people of the word are learning to use the lighting to voice their life behavior. Just like this photo showing, there are so many individual lighting effectives to compose one whole facade lighting that feels like to talk with you about their stories. So, I really strong experience a hero lighting should be fully with their philosophy story to touch our heart.



* Do you think this open apartment lighting is a hero or a villain?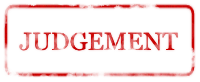 MENDE'S JUDGE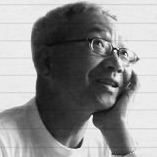 Well, it is hard to judge this façade Hero or Villain. I don't think this scene is beautiful but interesting.That is why it seems that voting is divided in half. Because I like "chaos", I judge this as Hero. Chaos is tempting because it trains our selfish imagination.