Victoria Harbour, Hong Kong
The night view of Victoria Harbour, Hong Kong was always said to be a fascinating beauty, however as a local person looking to this view, I felt it was full of glare and a very serious light pollution to the environment. There was some outstanding building with their beauty, but I felt there's more building is using the light in a bad way, which causes lots of glare for trying to be more eye-catching to the public.

Is this a Hero or Villain to you?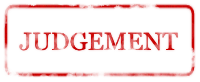 MENDE'S JUDGE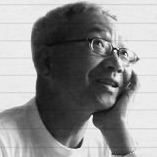 Thank you for your drastic mentioning, Jio from Hong Kong! Where has the Hong Kong nightscape gone which used to be called "The One Million Dollars Night View"

Especially, for me the two most disappointing façade lighting are HSBC Head Quarter (designed by N. Foster) and Bank of China (designed by I.M. Pei).

Beautiful architectures in daytime turn into huge pachinko parlors at night. Alas!!!!I wonder is there something like Nightscape Control Bureau in Hong Kong?